School Tours and Programs
The Sidney Museum Education Program aims to introduce students to local history to foster curiosity about the past, and an understanding of the present.  The program has a strong local focus, relating to the culture and industry found on the Saanich Peninsula in the late 1800's and early 1900's.
Sessions are customized according to the grade level and the needs of each group.  Specialized activities that support the learning objectives of your group can also be discussed at the time of booking.
For more information please email us at education@sidneymuseum.ca or call (250) 655-6355
Duration – 1 hour (flexible)
Topics:
The purpose of museums
The history of settlement of the Saanich Peninsula
Pioneer life on the Saanich Peninsula, covering topics such as:

Farming
Transportation
Family Life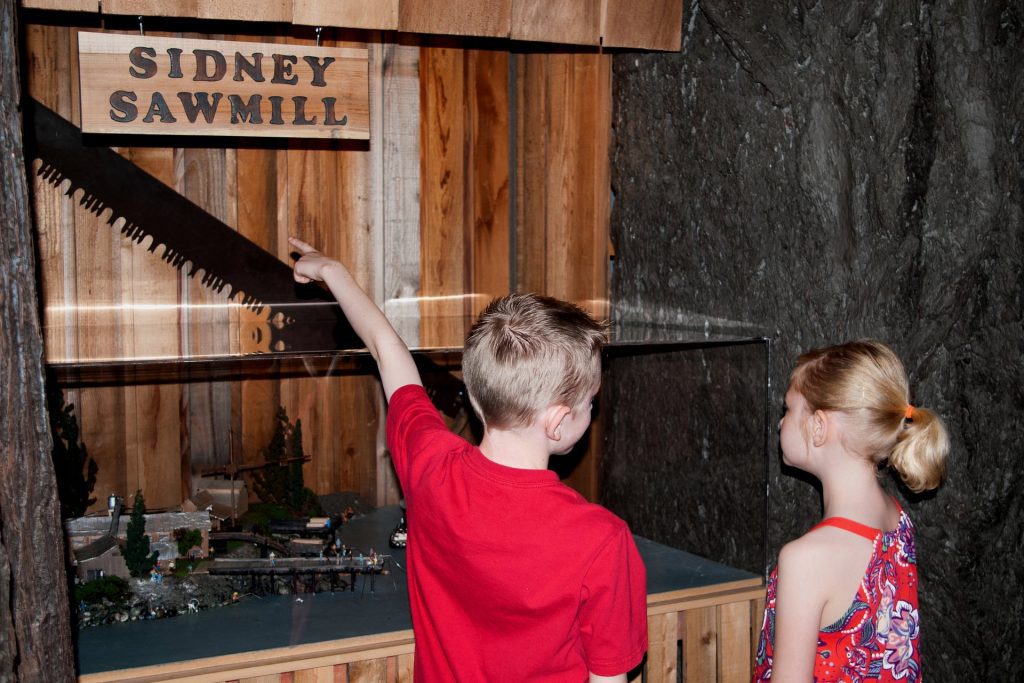 Duration – 1 hour (flexible)
Topics:
Development of the Saanich Peninsula as a transportation hub
Highlights and history of local landmarks
Pioneers of the Saanich Peninsula
Early commerce and industry on the Saanich Peninsula