See what's happening at the museum and where we'll be in the community!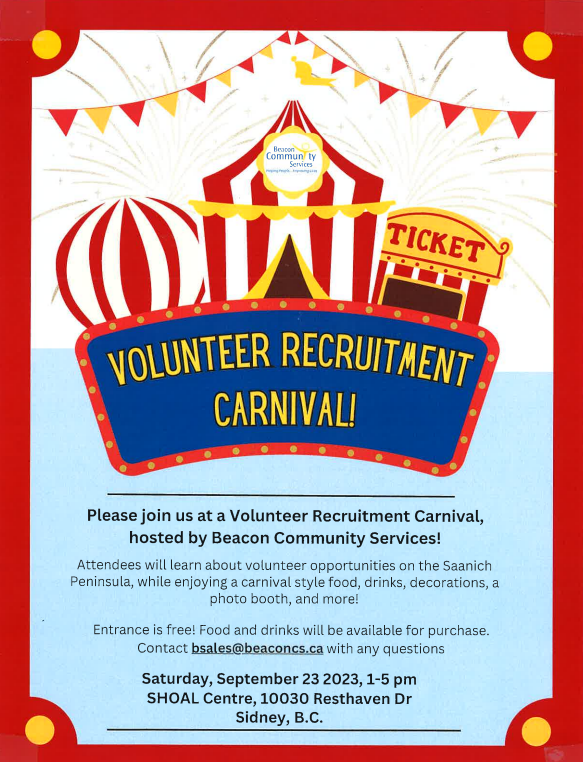 Volunteer Recruitment Carnival
Saturday, September 23rd 2023
1:00-5:00pm
SHOAL Centre, 10030 Resthaven Dr, Sidney
The Sidney Museum will have a table at Beacon Community Service's Volunteer Recruitment Carnival. Come learn about volunteering at the museum and other community organizaitons on the Saanich Peninsula. 
Entrance is free and additionally there is carnival style food, drinks, decorations, and a photo booth to enjoy. 
Contact [email protected] for more information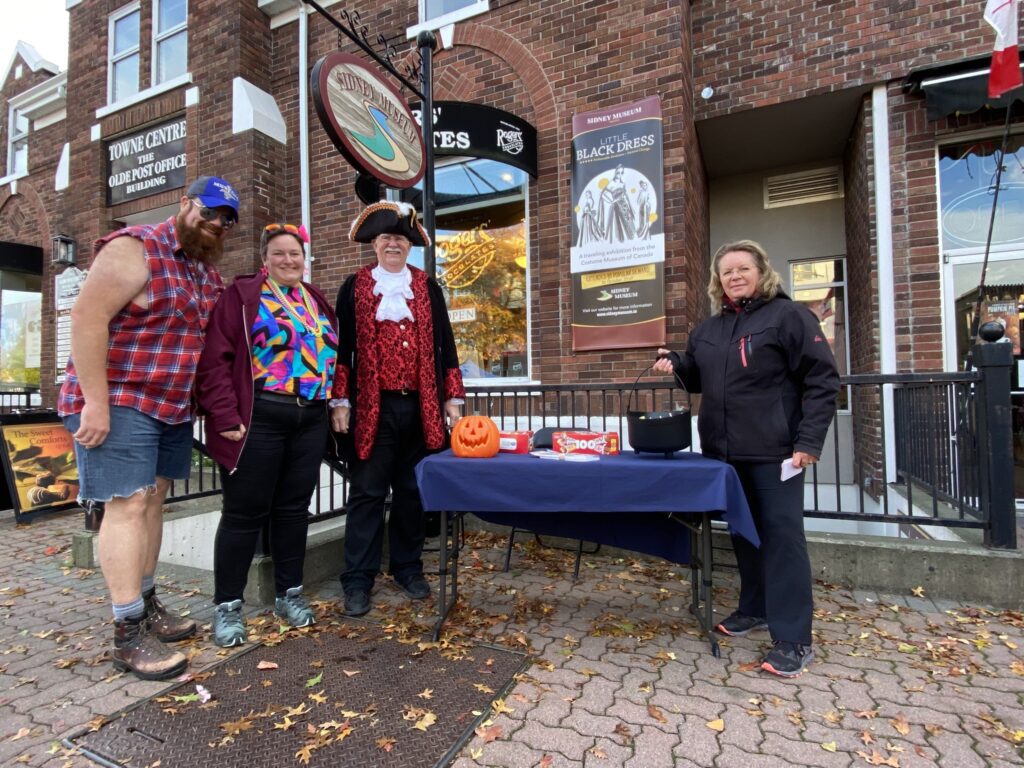 Treat Street Halloween Spooktacular
Tuesday, October 31st 2023
4:30-6:00pm
Beacon Avenue
"Downtown Sidney will be closed to traffic and invites little ghosts, goblins, and princesses to enjoy a family trick-or-treating event on Halloween eve! Visit various businesses and treat stations around Sidney as well as many local merchants. Free fun for the entire family! 4:30 pm to 6 pm"
For more information visit: peninsulacelebrations.org/events/treatstreet