Sydney Fuhrman
It's late at night and it's freezing. Snow is coming down in huge fluffy flakes, but you're fine because you're inside, wearing a thick sweater and fuzzy socks.
I don't know about you, but this makes me think of two things: first, we definitely aren't on Vancouver Island in this scenario, and second, I want to eat something hearty and delicious. This would be the perfect time to tuck into a slice of tourtière. 
This Quebecois pie, made of flaky pastry, spiced meat and (sometimes) vegetables, is about as comforting as they come.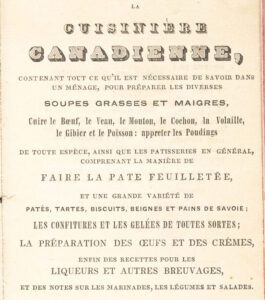 The first written record we have of a tourtière is from 1840, when it appeared in La cuisiniere canadienne, which is believed to be the first French language cookbook published in Canada. But tourtière's history can actually be traced back to at least the 1600s when Quebecois settlers, after attending a midnight mass on Christmas Eve, would get together for a huge late-night feast called a réveillon. There would be sweets, wine, hearty dishes, seafood and always a tourtière. The food would be eaten in celebration until the wee-hours of the morning. 
Today tourtière is still a common Christmas Eve dinner, though if you're like me, you don't need a holiday to eat this pie. 
It's almost impossible to say exactly what goes into a tourtière as there's a huge amount of variation from community to community, even within Quebec. Some have seafood, some include potatoes, some are strictly pork, and some are a combination of… well, assorted meat. Historically there hasn't even been much consensus about what is supposed to be in the pie. It's likely it was whatever folks had, including wild game like moose or rabbit. Generally speaking though, a tourtière is a very spiced dish. There is almost always spices like cinnamon, clove, allspice and nutmeg to give it that warming flavour that is so perfect for cold winter nights. 
However, there are a few recipes we can point to as distinct regional variations of tourtiere. One of the most well known is the Tourtière du Lac-Saint-Jean. Popular in the Saguenay-Lac-Saint-Jean area of Eastern Quebec, this version is slow cooked in a deep dish and has a thicker crust than most other variations. The meat is cubed instead of ground and the pie has potatoes. In Saguenay-Lac-Saint-Jean, this is a tourtière, and anything else is simply a pȃté à la viande (Meat pie). 
This particular version of tourtière is actually quite similar to another traditional Quebecois dish called "cipaille". This is a multilayer pie where potatoes and different types of meat are baked between several layers of pastry for hours until everything is tender. According to some sources, cipaille is the french version of a British dish called "sea pie," the first mention of which can be found in an American cookbook from 1796 called The First American Cookbook. It's hard to say exactly what the connection between the two dishes is. Maybe one inspired the other? We don't know. Some historians actually claim that tourtière originated with a dish called "La Patina:" a meat pie from the 5th century that was made in a bronze pot with a hole in the top crust. But, since almost every culture has some version of a meat pie, it's impossible to say what came first.
Another debated topic is where the name "tourtière" actually comes from. A common story is that it got its name from the dish used to bake the pie. Tourte means pie, and they were baked in a tourtière. Simple.
The other story is that this pie got its name from the type of birds that were commonly used to make the pie. 'Tourte' or tourte voyageuse is also the French name for a passenger pigeon. These birds used to be everywhere in eastern North America and very easy to catch, so they were cooked quite a lot — and apparently baked into pies. Unfortunately due to overhunting and deforestation passenger pigeons went extinct in 1914. 
So what makes a tourtière a tourtière and not a meat pie? That depends on who you ask. But something that does seem to hold true no matter what you put in it, a tourtière is not to be eaten alone. Not only would that be very hard to do (tourtières are hefty), it just isn't right. Tourtière is meant to be eaten with friends and family in times of celebration.
Be sure to share on social media whatever you create and tag the Sidney Museum.
Facebook: @SidneyMuseum, Twitter: @SidneyMuseum, Instagram: @sidneymuseum
Tourtière

Recipe adapted from Seasons & Suppers food blog.

This recipe will make two tourtières with extra pastry. If you only want to make one, simply half the filling recipe and freeze the leftover pastry wrapped in plastic wrap.

Ingredients

Filling

2lb ground pork

1 finely diced onion

2 tsp salt

1 tsp dry mustard

1 tsp thyme

1/2 tsp sage

1/2 tsp allspice

1/2 tsp cinnamon

pinch of cloves (optional)*

1 cup water

crumbled crust from 4 or 5 slices of bread

Pastry

1 lb lard or shortening

5 1/2 cups cake and pastry flour

4 tbsp brown sugar

1/2 tsp baking soda

1 tsp salt

1 egg

1 tbsp white vinegar

Water

Egg wash

Method

In a large bowl combine all the filling ingredients except bread crusts and mix well. Pour into a large saucepan and cook over medium heat, stirring constantly until meat is fully cooked. Do not brown the meat.

Lower the heat and simmer uncovered for 30 minutes. 

Add the crumbled bread crusts to the pan and stir until they are combined.

Remove the filling from heat, transfer to a bowl and refrigerate, covered until ready to use. 

Make the pastry. In a large bowl, combine the flour, sugar, baking soda and salt. 

Using a pastry blender, or two butter knives, cut lard into the flour mixture until it is combined.

In a one cup measuring cup, beat together the egg and vinegar, then add enough water until the entire mixture measures one cup.

Gradually add liquid to the flour mixture, mixing as you go. Add just enough to make a moist dough. You will probably not need all the liquid.

Divide the dough into four pieces, wrap in plastic wrap and refrigerate for at least an hour.

Preheat oven to 400 degrees F

On a well-floured surface roll out one of the dough portions into a circle large enough to cover a 9″ pie plate. Roll to your desired thickness, there will be plenty of dough.

Place the dough in the bottom of the pie plate, being careful not to rip the pastry, and trim excess off the sides.

Add 1/2 of the meat filling.

Roll out another piece of pastry to cover the top of the pie. Place it on top, trip excess and using a fork or your fingers pinch the edges to seal the pastry.

Repeat steps 11-14 to assemble a second pie.

Combine an egg with tbsp of water and generously brush on top of the pies before baking. Cut a few slits in the top layer of pastry to allow steam to escape.

Bake for 35-40 minutes, or until golden. If pastry is looking too brown, loosely cover with aluminum foil for the last 10-15 minutes.

Enjoy!

*Feel free to adjust and add spices to your taste.